Dinghy, catamaran, keelboat, powerboat
Courses in boats for 1 to 4 people which suit anyone prepared to get wet while having fun.
Larger dinghies generally suit those preferring to sit while sailing, smaller ones suit more active sailors.​
Courses for 1 up to 4 people, which suit those who want to sail in a group.
Catamarans are very stable and unlikely to capsize although sitting is less comfortable, similar to sitting on the floor.
Keelboat courses no longer available
Courses for 2 or 3 people which suit those who want the larger boat experience.
Courses for 1 up to 3 people, using our 4.7m RHIB and following an RYA or VDWS syllabus.

These courses suit those who want some knowledge of driving a powerboat for fun or need a certificate for their employment as a watersports instructor.
Our courses for 1 up to 3 people ( 2 minimum for keelboat) and all have an instructor onboard with you. They can be intensive, run over two or three days, run in morning or afternoon sessions or tailored to suit your holiday or free-time, e.g. weekend only. For more information, email us from one of the pages dedicated to the vessel type.
Internationally recognised training
We are a registered RYA centre which gives you access to courses recognized throughout the English-speaking world, that have been developed by the RYA with decades of dinghy sailing experience.
We are also registered for VDWS courses (an international sailing authority based in Germany) and can teach all courses in English, German or Italian.
We provide our own shorter ESS courses for holiday makers and those who have less time to spend on a course. We can also offer coaching and bespoke training.
We use Topper Topaz and Hobie catamarans and Topper Topaz dinghies which are modern, comfortable and very safe.
Funsail
(1 hour)
€110,00 for 2, €140,00 for 3
Experience sailing with a qualified instructor who will encourage you to take the helm if you wish
Buoyancy aids provided
Funsail
(2 hours)
€150,00 for 2, €200,00 for 3
Experience sailing with a qualified instructor who will encourage you to take the helm if you wish
Buoyancy aids provided
RYA course
( 2-day)
Discounts for 2nd and 3rd students booked at the same time.
Basic, improver or expert courses leading to a recognised RYA certificate
Buoyancy aids provided
VDWS course
( 2-day)
Discounts for 2nd and 3rd students booked at the same time.
Basic (Grundschein) enabling successful students to rent with confidence
Buoyancy aids provided
Enjoy the lake from the water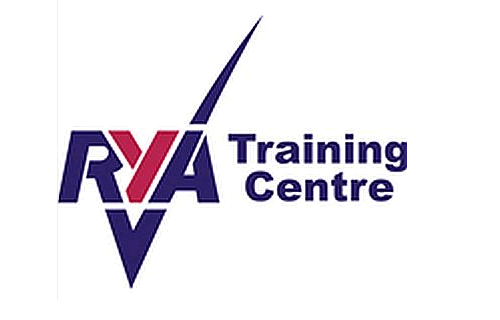 RYA courses are designed to support the progression of sailors from an early age. Up to 14, there are Stages 1 – 4 and for older teenagers and adults there are levels 1 to 3. Teens with Stage certificates can use them as a basis for starting at adult level 2 or 3.
The courses are intended to match years of development and be supported by regular practice and self development, so, like skiing, be prepared to re-learn some things if you haven't sailed since your last course.
Each of these course lasts a nominal 2 days, full of practice and some theory. After adult level 3, the RYA system offers further 2-day courses of Seamanship, Day Sailing, Performance sailing, Racing and using Gennakers or Spinnakers.
Those with the time to combine two courses in one holiday or season can usually reach the required standards in 3 days (or an equivalent number of half-days) for two 2-day courses with a significant reduction of overall price compared to buying two separate courses.
The VDWS syllabus is based on the initial Grundschein which, like the RYA, level 2 takes a couple of days although there is less theory involved and the overall hours are a little less, typically 12 hours.
The Grundschein demonstrates a level of competence accepted by most sailing centres for rental of sailing equipment. The VDWS system is notable for being available in many countries and more than a dozen languages for the supporting materials (included in the Grundschein course).
Sailors wanting more experience can undertake modules of 4 to 6 hours to develop specific skills like trapezing, gennaker use, capsize and recovery, performance sailing.
Because we sail on a large lake where conditions can be quite challenging, we include the capsize module in out basic training even where VDWS define it a a separate module.
Europa Surf and Sail (ESS)
We recognise that not every customer will want to invest 2 days to learn to sail and so offer both Funsails and Taster sessions. Taster sessions enable customers to try sailing for up to 2 hours for the price of a Funsail but if they wish to continue with a formal 6- 12- or more hours course we will deduct the cost of the taster session from their course booking.
We can also offer ESS junior certificates for younger sailors as a memento of their experience and to support outdoor activity programmes from their schools or D of E programmes.